After raising my children, I returned to school and became a registered nurse. Then I began to feel a strong desire to learn hypnotherapy. With that training, I became a therapist who works with people in an altered state of consciousness. I also began to do energy healing as the energy naturally poured through my body and out to those in need of help.
The descriptions of the therapies as given in the business portion of this website also describe my journey as well as what I offer.
As far as my personal history goes. I was one of the last of the southern women found in the Atlanta area until recently. I was born in Georgia and watched Atlanta become a very cosmopolitan, international city with only a flavor of the south left. The home where I lived during my school years was fed to the bulldozers and is now an office park and part of the interstate system.

The strong woman within the southern lady as described by Margaret Mitchell still existed when I was a girl. She can still be found, but, I think you have to get away from this worldly city to find her.
In November, 2002, I moved to Myrtle Beach, South Carolina, a move that is an important part of my spiritual journey. Now, since 2007, I am living in northwest Georgia.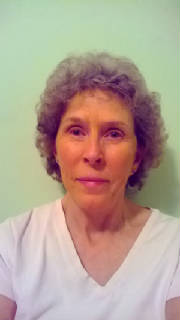 Like most people, my life has been varied and uniquely my own. Even now, new doors are opening and new avenues call me to come down them and explore their possibilities.